THE UAE'S FIRST URBAN VERTICAL FARM GROWING GOURMET GREENS
Badia Farms is starting a farming revolution in the UAE with the GCC's first indoor vertical farm. We have a growing reputation for supplying the finest micro-greens and herbs to Dubai's top restaurants, caterers and chefs.
Our mission is to close the gap between the farm and the chef's kitchen. Our passion for fresh, locally grown produce is what drives us. And the demand for gourmet leafy greens all year-round is what has inspired us.
---
GROWING UPWARDS
AND ONWARDS
In some ways, it's as simple as it sounds: a vertical farm is a multi-story greenhouse where fruit and vegetables are grown in stacked up towers. There's obviously a lot more to it than that – and here's where we'll try not to blind you with science.
The techy term for it all is hydroponics, which is a technique for growing produce without soil.
---
GIVING CHEFS NEW GOURMET
FLAVOURS TO PLAY WITH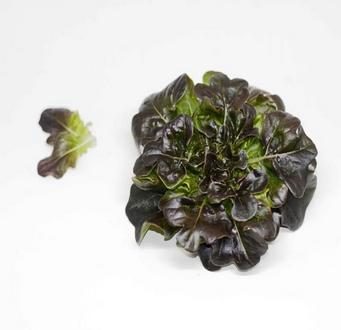 June 7, 2020
Serves 6 Ingredients · 1 Bread loaf of your choice · 2 large Avocados · 2 cans Chickpeas · 1 Lemon (squeezed) · 2 Garlic Cloves
[…]
June 7, 2020
Serves 1-2 Ingredients · Crackers of choice or Grilled Sourdough · Drizzle of Olive Oil · 1 Garlic Clove · 1 Lemon (squeezed) · 2 Garlic
[…]
June 7, 2020
Serves 6 Ingredients · 150g Cherries, halved and pitted · 125g Raspberries, halved · 125g Strawberries, cut into slices · 125g Blackberries, halved · 125g Blueberries
[…]
90%
Our vertical farming methods use 90 percent less water than open field growing
3,000
MILES
On average, the gourmet product travels 3,000 miles to reach the finest restaurants in Dubai
80%
The UAE currently imports more than 80 percent of its food requirement, the majority of which are vegetables.